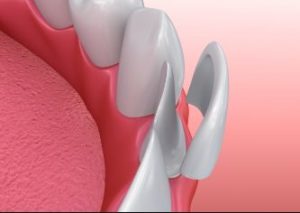 Porcelain veneers have come a long way since they were invented in the 1920's. At that time, they were only used by Hollywood actors and actresses who would temporarily wear them while filming their scenes. Now, of course, they're a much more permanent option that stay on for many years and have both short-term and long-term benefits. But, if you've been considering porcelain veneers in Charlottesville, it's natural to wonder… are they worth the investment? In a word: Yes! In this blog, you'll learn about the top 5 reasons that veneers are such a fantastic way to get the smile you've always wanted – and the increased self-confidence that goes with it.
Long-Lasting
One of the first questions many patients have is how long their porcelain veneers will last. You'll be glad to know that they can last 10-20 years (or more) with basic care and maintenance, which includes seeing a dentist regularly for checkups and doing well with brushing and flossing.
Stain-Resistant
Natural teeth (and some other dental materials used for veneers) pick up stain over time because they're porous. One of the reasons that porcelain is such a fantastic choice is that it has a shiny, non-porous coating that makes it stain-resistant.
That means you can still enjoy a morning cup of coffee or red wine with dinner without worrying that it will stain your new smile!
Veneers Fix More Than One Flaw At Once
If there were one cosmetic dental procedure that could do it all, porcelain veneers would be it. Here are some of the many issues they're perfect for:
Chips and cracks
Minor crowding and gaps
Small, short or oddly-shaped teeth
Severe staining that doesn't respond to whitening treatments
For patients with more than one of these issues, porcelain veneers are especially great because one procedure can fix them all at once.
They're Natural-Looking
Many patients are afraid of having a "fake-looking" smile, but a cosmetic dentist in Charlottesville will work with you to determine what kind of final result you're after, including the color, shape and overall appearance of your new veneers.
In addition, porcelain is better at reflecting light the way natural teeth do, which adds to its natural-looking appearance.
Increased Self-Confidence
No list of benefits from porcelain veneers would be complete without mentioning the increased self-confidence that comes with a beautiful smile. Many patients report that both their personal and professional lives are enhanced after they've gotten the smile they've always wanted.
In most cases, a patient's biggest regret about getting porcelain veneers was that they didn't do it sooner!
About the Author
Dr. Hal Lippard is a general, restorative and cosmetic dentist in Charlottesville who has found that porcelain veneers are one of his most popular cosmetic procedures. He always works closely with every patient from start to finish to make sure he provides natural-looking results that they love. If you're considering porcelain veneers and have any additional questions, he can be reached via his website or at (434) 293-9311.