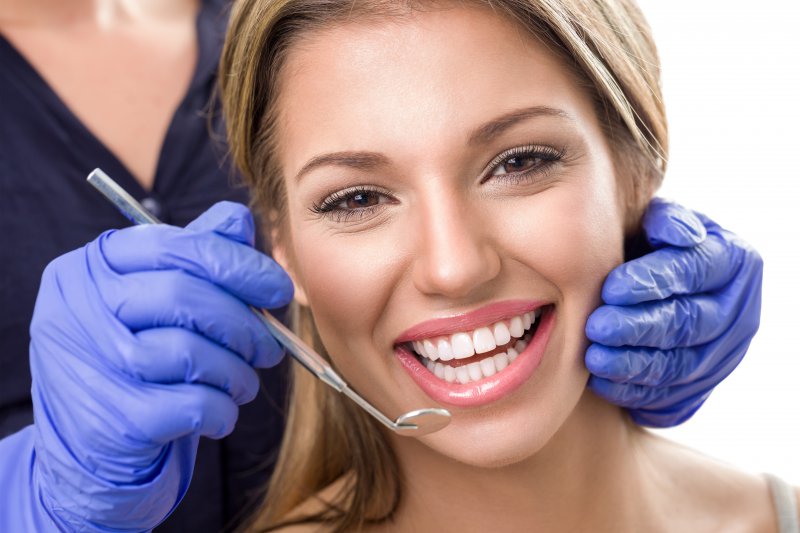 Want to start spring 2019 out on the right foot? Make a trip to your dentist in Charlottesville part of your plans. Not only will it cross an important item off your list, it will help you to face the rest of the year with a smile on your face. There's nothing like healthy teeth and gums to lay the foundation for future success.
The High Cost of Ignoring Regular Dental Care
There are lots of smart ways to economize. But what seems like a money-saving move at first can cost you big-time down the road. This is certainly the case when it comes to your teeth and gums. Here's why:
Cavity-causing bacteria never take a break: they're at work 24-7 trying to find a way past your teeth's protective enamel. Once they get a toehold in a tooth, they spread all the way to the roots, causing you pain along the way.
Brushing and flossing alone aren't enough: don't get us wrong; these are important steps. But even the most diligent brushing and flossing regimen cannot remove all the plaque on your teeth.
The time to catch oral health problems is early: this is just as true for cavities as it is for conditions such as mouth cancer. The sooner your dentist catches these issues, the sooner he or she can begin the necessary treatment.
What to Expect during a Routine Dental Visit
Many people have never been inside a dentist's office outside of an emergency situation. If you count yourself among them, then don't feel bad. All of us sometimes have trouble juggling our many responsibilities. Here's what to expect during a routine appointment:
A thorough throat, oral, and facial exam: it's a common misconception that dentists only concern themselves with the health of your teeth and gums. In reality, they're trained to spot and to treat a wide variety of conditions, including problems with the throat, lips, and face.
A comprehensive tooth cleaning: a skilled dental professional will gently clean your teeth, removing plaque and tartar that brushing and flossing alone leave behind. He or she may also clean your tongue, the roof of your mouth, and the insides of your cheeks.
A quick visit with the administrative staff: the purpose of this step is to keep your coverage information and contact details up-to-date. If finances are a concern, then the office manager may work out payment arrangements or suggest other options.
Your dentist might recommend a follow-up appointment if he or she noticed any causes for concern during the exam. Assuming everything looks good, a staff member will schedule your next appointment for about six months in the future. You'll leave the office feeling good about yourself for taking care of an important priority. That's the kind of confidence-boosting experience that can help you to face the rest of 2019 with a smile.
About the Author
Dr. Hal M. Lippard, known affectionately to his patients as "Dr. Hal," earned his DDS degree from the University of Tennessee at Memphis before going on to serve our troops as a member of the U.S. Army Dental Corps. Besides his regular practice, he also serves our community by volunteering at the Charlottesville Free Clinic. You can reach his office online or by calling (434) 293-9311.