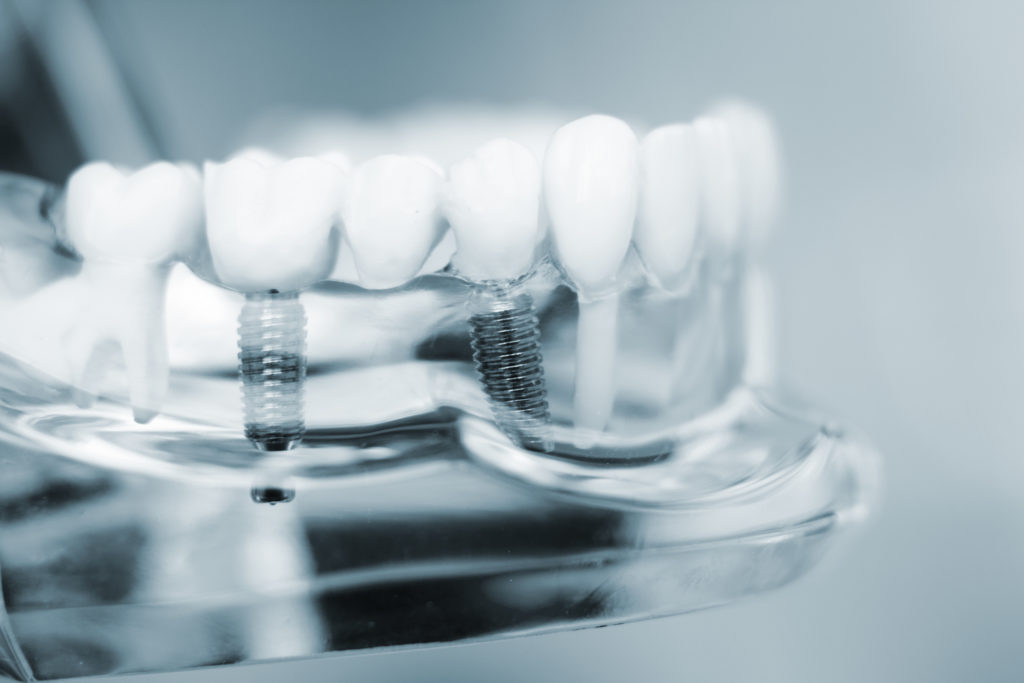 Both dental implants in Charlottesville and traditional dentures were created to treat the problem of tooth loss. The two approaches differ in several important ways, including their construction, the way they're held in place, and their expected lifespan. Knowing a little about the features and benefits of each can make you a better informed patient. With that in mind, let's look at the differences between dentures and dental implants.
Tooth Loss: The Common Problem
There was a time when tooth loss was considered no big deal. In fact, some people looked upon a missing tooth as a mark of pride.
Times have changed a lot since those days. We now know that even a single missing tooth weakens the teeth on either side of the open space. The result is double damage for the patient's oral health.
In time, this problem can lead to further tooth loss, a serious condition that impacts every aspect of the person's life. Traditional adhesive dentures were created to address this issue. Here's how they work:
The dentist examines the patient's mouth and determines whether a full or partial denture is needed. The dentist may also extract unhealthy remaining teeth to make room for the denture.
When the patient receives the appliance, he or she must go through an adjustment phase during which the denture and the surrounding mouth tissues get used to each other. Going forward, the appliance is held in place by direct pressure against the gum line. Adhesive creams are sometimes used to ensure a tighter bond.
Because traditional dentures remain separate from the patient's body, they can never provide the stability or effectiveness of healthy natural teeth. They also require replacement or relining every few years.
Advantages of Dental Implants
An effective solution to the problem of missing teeth must first connect the patient's body to the restoration itself. Dental implants do this through the placement of a small titanium fixture beneath the gum line. This emulates the purpose served by a natural tooth's roots.
Because of this advantage, an implant restoration will never come loose, places no pressure on the surrounding gums, and requires no messy adhesives. An implant allows the patient to eat his or her customary diet, engage in a variety of healthy activities, and enjoy a full and rewarding social life.
Dental implants are more durable than traditional adhesive dentures. In fact, they can last 25 years to a lifetime as long as the person follows a few basic self-care steps. These include eating a healthy diet, avoiding tobacco and illicit drugs, and brushing and flossing any remaining natural teeth. The end result is a happier, more fulfilling life for the dental patient.
Only a qualified dentist in Charlottesville can prescribe a specific treatment for the problem of missing teeth. Use the information in this post to discuss your options with him or her during your upcoming appointment. You'll soon be on your way to bigger smiles and brighter days.
About the Author
Dr. Hal M. Lippard is a skilled implant dentist and a proud member of our Charlottesville community. Dr. Lippard is a veteran of the US Army Dental Corps, where he served our country by caring for our troops. You can reach his office online or by calling (434) 293-9311.