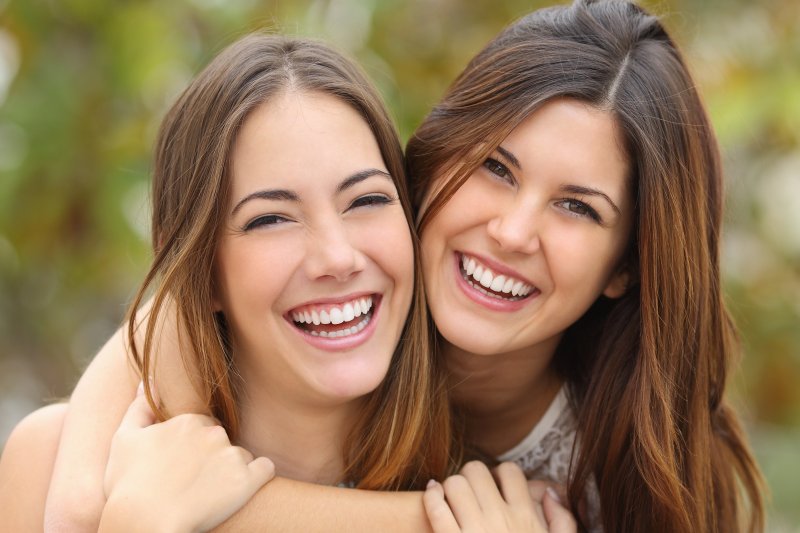 October is National Dental Hygiene Month and dentists throughout the country are encouraging patients to take better care of their oral health. Good oral hygiene is not only beneficial for the aesthetics and health of your smile but because the mouth and body are closely interconnected, your overall well-being can positively benefit from healthy teeth and gums. Find out why it's in your best interest to keep your regularly scheduled dental appointments and which dental hygiene tips in Charlottesville will give you a fresher, brighter smile.
The Importance of Regular Dental Visits
Your dentist is your greatest ally in the fight against tooth decay, gum disease, oral cancer, and cavity formation. When you take the time to visit your dentist's office for a regularly scheduled dental checkup and cleaning, you are not only being proactive about your oral health, but you are also allowing your dental professional to check for problem areas that can be treated or prevented from the start.
During a routine visit, you know that your dentist checks for signs of decay and disease, but they are checking to make sure there are no problems with your bite or causes for concern as it pertains to oral cancer. This deadly disease can be easily treated and cured with early detection; however, if you forgo these regular visits, it may be too late once detected.
Tips for Brushing and Flossing
Although you see your dentist every six months for a routine exam and cleaning, you'll need to incorporate good oral hygiene habits into your daily routine to keep your mouth healthy for the rest of the year. This means using the proper techniques when it comes to brushing and flossing. Some of these include:
Use a soft-bristled toothbrush and turn it to a 45-degree angle, so you can effectively clean your teeth and gums.
Move your brush back and forth in short strokes.
Brush all surfaces of your teeth (inner, outer, and on the chewing surfaces).
Tilt your brush vertically to effectively clean the inside areas of your teeth.
Make sure to brush your tongue to remove any harmful bacteria and avoid halitosis (bad breath).
Floss between your teeth at least once a day using a gentle back and forth motion.
Rinse with an antimicrobial mouthwash after brushing and flossing.
Instead of saying it's because of time, money, or fear that keeps you from going to the dentist's office, make your oral health a priority. Take the time to keep your teeth and gums in check by making sure to schedule your dental appointments every six months.
About the Author
Dr. Hal Lippard studied Biology at the University of Tennessee, Knoxville, before attending the University of Tennessee, Memphis, to earn his Doctor of Dental Surgery degree. After spending four years in the United States Army Dental Corps, he went on to serve as a dental officer in the United States Army Reserves for 17 years. For more than 20 years, Dr. Lippard has been practicing in Charlottesville, and is passionate about his work and helping his patients. To learn more, contact us at (434) 293-9311.