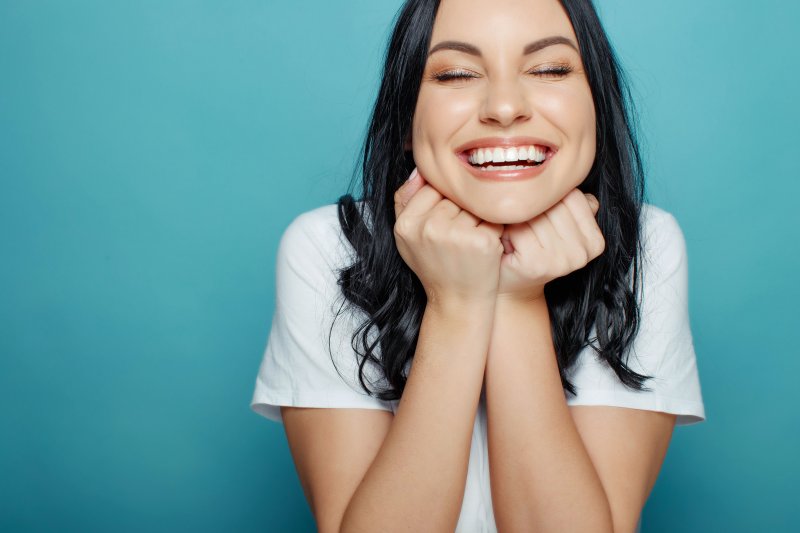 Are you looking to brighten up your smile? One of the best things about living in today's world is the fact that you don't need to settle for a smile that you aren't confident showing off. Discoloration occurs naturally over time, but it is still a trait that many people find themselves insecure of. You have several different teeth whitening options out there to choose from, but over-the-counter whitening kits aren't usually your best bet. Continue reading to learn about some of the harms of store-bought whitening kits and a safer, more effective alternative.
What Are the Harms of Over-the-Counter Whitening Kits?
Store-bought whitening products don't tend to be the most effective when it comes to brightening up teeth. They also can cause harm to your oral health. Here are just some of the negative effects:
Harms Gums: Teeth whitening kits that you find over the counter contain peroxides that can cause severe damage to your gumline. Whitening strips and gel trays can cause unnecessary contact to your gum tissue.
Damages Enamel: Your enamel is the protective layer that is on the outside of your teeth. When you use over-the-counter whitening kits, they often times contain bicarbonate and hydrogen peroxide. Both of these chemicals cause enamel erosion if they aren't applied properly. Over time, this means exposure of the yellow dentin beneath your enamel. This causes pain, sensitivity, and further discoloration.
Aggravated Dental Tissue: If you have a preexisting dental issues, using an over-the-counter whitening kit can make it much worse and more painful. For instance, if you have a deep cavity, the bleaching agent can seep into it and travel to the root, causing you to need a root canal.
How Can You Whiten Your Teeth Safely?
The good news is that you can still whiten your teeth without having to worry about damaging your smile. Ask your dentist about take-home professional whitening kits. First, your dentist will check your mouth to ensure that you don't have any preexisting issues. You will then be provided with trays preloaded with a solution that is stronger than anything you can find in stores. You can even choose what flavor you want to make the experience more pleasant. You will notice dramatic results in just two weeks!
You don't need to risk your oral health in order to achieve a whiter smile. By discussing your teeth whitening options with your dentist, you will be showing off your pearly whites with pride in no time!
About the Author
Dr. Hal M. Lippard earned his Doctor of Dental Surgery from the University of Tennessee College of Dentistry before spending four years in the U.S. Army Dental Corps. After retiring from the USAR, he has continued pursuing advanced training through the University of North Carolina's Summer Review and has remained active in the quarterly meetings of The Charlottesville-Albemarle Dental Society. For more information on professional teeth whitening or to schedule an appointment at his office in Charlottesville, visit his website or call (434) 293-9311.