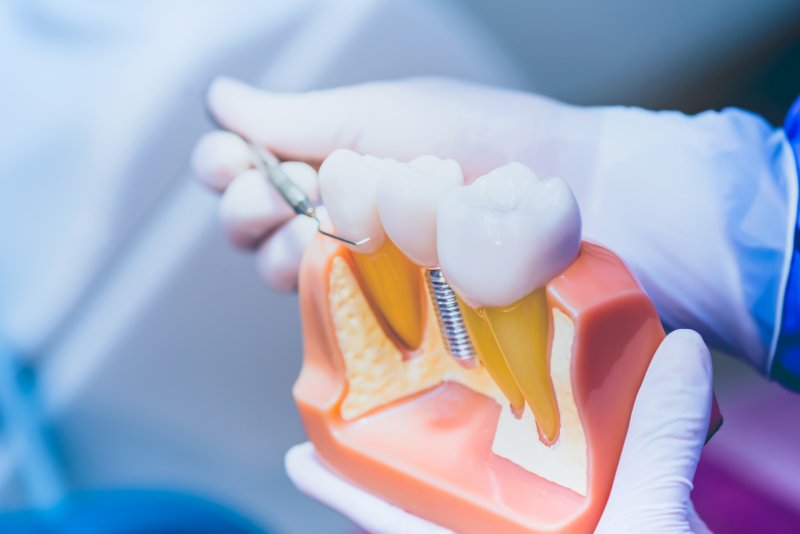 Like many, you may be planning a trip to relax and recoup after a stressful year. Though you're looking forward to taking some time to yourself, the disruption in your daily routine always throws you off. Paired with the unsureity of if your new dental implants will set off the metal detectors, this has the makings of a stressful outing. While we can't make the airport less confusing to navigate, we can assure you that people with dental implants pass through metal detectors all the time without issue.
How Do Metal Detectors Work?
Metal detectors utilize pulse induction (PI) technology. They create a series of pulses which forms a magnetic field around you that results in a natural echo the machine uses to produce a reading. When metal objects pass through the metal detector, a magnetic field is produced in the object. This disrupts the echo and creates a larger, longer echo than expected, revealing the location of a metal object.
Why Dental Implants Don't Set Off Metal Detectors
Though metal detector settings vary by country, dental implants are unlikely to set them off in most cases. Three theories about why dental implants don't set off metal detectors include:
Since dental implants are insulated by your jawbone, this may prevent the machine from detecting the metal. Even so, this explanation does not account for orthopedic implants which are just as insulated by the body but still set off metal detectors.
Implants are usually made from titanium, which is paramagnetic. Since it has a weak magnetic field, titanium is unlikely to set off metal detectors.
So, even though traveling can be stressful, your dental implants shouldn't be a cause for concern. On the off chance that they do trigger the metal detector, simply tell airport security that you have dental implants, and soon you'll be on your way!
About the Author
After completing his Doctor of Dental Surgery at the University of Tennessee College of Dentistry, Dr. Hal M. Lippard spent four years in the U.S. Army Dental Corps. During his informal general dentistry residency at Lyster Army Hospital, he studied pediatric dentistry, periodontics, oral surgery, and prosthodontics. Dr. Lippard has been bringing quality dental care to Charlottesville for several decades, and he aims to help you feel at ease in his office from the very first appointment. For more information about dental implants, call our office at (434) 260-5530 or visit our website.