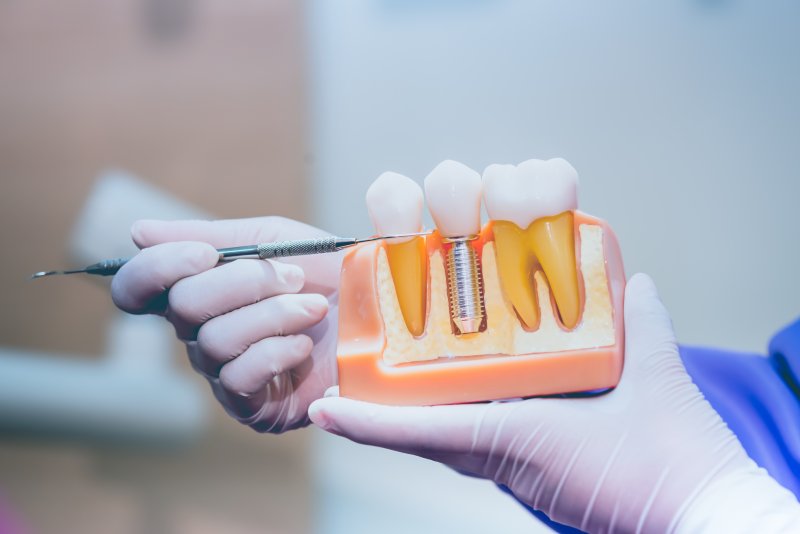 According to the American College of Prosthodontists, 120 million Americans are missing at least one tooth. With a 98% success rate, dental implants are a popular means of replacing missing teeth and maintaining the look and functionality of your smile. Though it's possible for smoking and dental implants to coexist, knowing how smoking can impact your implants can raise their chances of success!
Impacts of Smoking on Mouth After Implant Placement
The nicotine in cigarettes constricts blood vessels therefore slowing down osseointegration, the process by which dental implants fuse with the jawbone. Cigarette smoke inhalation can also cause damage to your salivary glands, which can reduce saliva production and increase the prevalence of harmful oral bacteria. This bacteria may start to eat away at the bone, leading to loss of both your implants and your natural teeth.
How Smoking Affects the Way Implants Heal
Through osseointegration, the jawbone and the dental implant will fuse together in the months post-surgery. This keeps the posts in place, so they function like your natural teeth. Since smoking can keep your bone from healing properly, it can make osseointegration more difficult to achieve, increasing the chances of implants failure. Smokers are also at higher risk of developing peri-implantitis, an infection at the implant site. This is caused by bacteria buildup around the base of the implant which causes the surrounding bone and gum tissue to become infected and inflamed. Signs of implant infection include:
Difficulty chewing
A persistent bad taste in the mouth or bad breath
Pus discharge or bleeding around the implant
Red of puffy gums
Fever
Loose implants
Throbbing pain, a dull ache, or discomfort
Bleeding when brushing around the implant
Smoking After Your Implants Have Healed
Since twice as many implants fail in the mouths of smokers than non-smokers, returning to smoking too soon after implant surgery is an open invitation to implant failure. Dentists recommend abstaining from smoking for at least 90 days post-surgery in order to minimize the risk of complications.
Though it's entirely possible for smokers to have a successful implant surgery, kicking the habit temporarily and taking extra care pre- and post-op increases your chances of enjoying your smile for the next 35 years or more years.
About the Author
Dr. Hal M. Lippard completed his Doctor of Dental Surgery at the University of Tennessee College of Dentistry in Memphis. After dental school, he spent four years in the U.S. Army Dental Corps. He also had an informal general dentistry residency at Lyster Army Hospital in Ft. Rucker, AL where he studied periodontics, prosthodontics, oral surgery, and pediatric dentistry. Dr. Lippard has been practicing dentistry in Charlottesville for several decades, and he takes pride in serving the kind, talented, and generous people in his community. Call us at (434) 293-9311 or visit our website to learn more about if dental implants are the right fit for you.