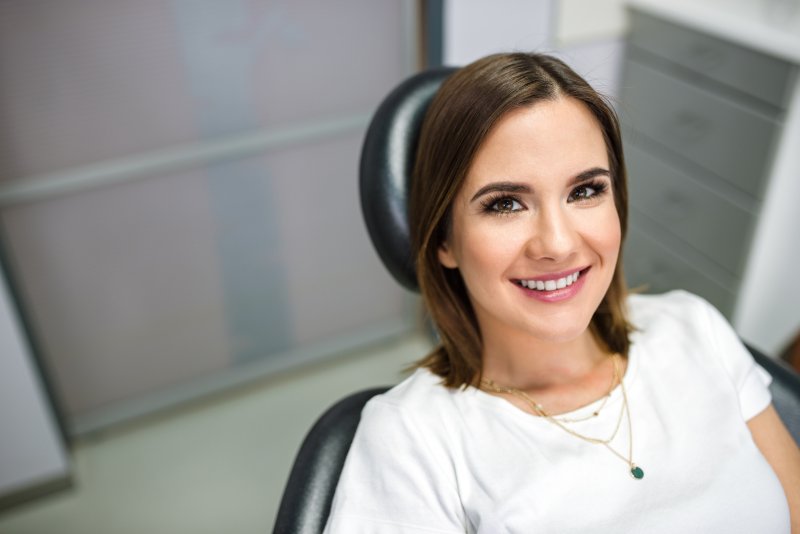 Missing teeth create gaps in your grin and can lead to more oral health issues down the line. There are several replacement options available, but dental implants are the best way to maintain both a gorgeous grin and a healthy jawbone. To keep your new smile as healthy as possible, there are several precautions you can take. Read on to learn five ways to prevent dental implant failure.
#1: Practice Excellent Oral Hygiene
Dental implants aren't susceptible to decay, but this doesn't mean that you can start slacking on your oral hygiene. Healthy gum tissue is key to preventing dental implant failure. If gum disease develops, this can cause jawbone deterioration, gum recession, loose teeth, and loss of both your remaining pearly whites and your dental implants. Additionally, if the natural teeth you still have left fall out or need to be pulled due to severe decay, you'll have to spend more time and money on having them replaced before new issues develop. Be sure to brush your pearly whites twice and floss once daily to keep your smile looking and functioning at its best.
#2: See Your Dentist Twice Yearly
Scheduling biannual dental visits is key to preventing dental implant failure. During these appointments, your teeth and gums will be thoroughly cleaned to remove buildups of plaque and tartar. Next, your dentist will examine the entire oral cavity and take notes of any oral health issues they've identified. They will work with you to come up with a treatment plan so your dental implants and natural teeth stay where they belong.
#3: Don't Smoke Cigarettes or Drink Excessively
Smoking interferes with the healing process, which can cause osseointegration to fail. Additionally, both smoking and drinking excessively make you more likely to develop gum disease, which can also lead to dental implant failure. If you need help quitting, ask for support from loved ones and get resources from your dentist, doctor, or therapist.
#4: Increase Your Intake of Vitamin D and Calcium
Both vitamin D and calcium are key to maintaining strong teeth and bones. To help your jaw remain healthy so you're less likely to encounter dental implant failure, increase your intake by consuming:
Low-fat or fat-free dairy products, like milk, plain yogurt, and cheese
Fruits and veggies like broccoli and oranges
Fish like salmon, sardines, and tuna
#5: Don't Use Teeth as Tools
If you use your teeth to open bottles or packages, this can cause both your pearly whites and your implants to break. Chewing on hard candy, ice, and other overly hard things or non-food objects can also damage your smile or cause dental implant failure. Make sure you have the right tools on hand to avoid temptation, and chew sugar-free gum to keep your mouth occupied.
The implant procedure has a 95% success rate, and issues are highly unlikely. Even so, doing these five things will help prevent dental implant failure and allow you to enjoy a full, healthy smile for years to come!
About the Author
Dr. Hal M. Lippard has been practicing dentistry in Charlottesville for the past several decades and enjoys administering quality care to every patient. If you're missing one or more teeth, he partners with experienced, talented oral surgeons to offer dental implants that are sure to give you the gorgeous grin you desire. If you're ready to make an appointment with Dr. Lippard or want to learn more about the dental implant procedure, call his office at (434) 293-9311 or visit his website.