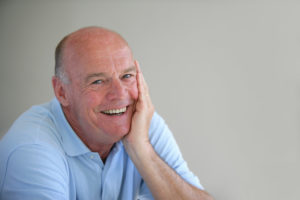 You shouldn't have to think twice about eating or speaking in front of a group of people. When you have missing teeth, though, these can be reoccurring concerns. Thankfully, there is a way to regain the full function and look of your teeth – with dental implants in Charlottesville. Before you commit to taking this route for replacing your missing teeth, though, you'd like to know how much the procedure costs. Read on to get more details.
The Difference Dental Implants Make
A dental implant is a titanium post that acts as a replacement for missing teeth roots by being surgically affixed to your jawbone. Over time, the implant fuses with the existing bone to form a sturdy and lasting foundation.
This form of treatment is different from any other type of teeth replacement because of the implant being attached beneath the gumline. Thus, patients don't have to rely on dental adhesive, cement or clasps to hold a prosthetic in place.
How Much Does the Procedure Cost?
Because the dental implant process is completely customized, there are no set prices for treatment. Thus, the cost is determined based on your specific smile needs. A general price range for a single tooth replacement can be $1,500 to $7,500, but the only way to pinpoint the cost is to visit an implant dentist for a full examination.
Here is what will happen while you're there:
X-rays – The dentist will capture X-ray images to evaluate your oral cavity. One of the key things he or she will look for is the amount of healthy bone you have.
Oral Examination – The specialist will also check to make sure you don't have any existing dental health issues. If any are found, they will need to be addressed before moving forward with the implant procedure.
Consultation – When the examination concludes, the dentist will sit down with you to go over the cost of having the procedure done.
By visiting Dr. Lippard for an evaluation, you can receive the detailed information you're looking for and get on the road to restoring your smile.
Flexible Payment Options
For patients who want to undergo the dental implant procedure but are more cost-sensitive, there is the CareCredit method of paying for services. This is a form of credit card that covers expenses that your dental insurance won't pay.
Thus, you are able to get the care you need immediately with options to pay the balance in six to 60-month periods.
If you have missing teeth, it's important to not hesitate in visiting your dentist in Charlottesville because the longer you're without your teeth, the more bone loss you can suffer, which could leave you ineligible for the dental implant process in the future.
To schedule a consultation, contact your local specialist today.
About the Author
Dr. Hal M. Lippard is a graduate of the University of Tennessee-Memphis, where he earned a DDS degree. He has been providing comprehensive care in the Charlottesville area for over 20 years, and he helps patients regain the quality of life they desire with dental implants. Dr. Lippard can be reached for more information through his website.