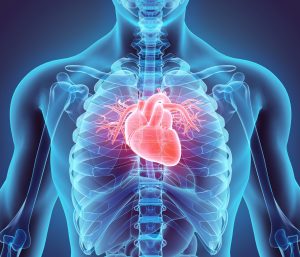 Did you know cavity-causing bacteria isn't the only danger lurking in your mouth? Gum disease is also a leading cause of tooth loss, but that's not the biggest concern. Research shows that the preventable infection can wreak havoc on your general health, particularly your cardiovascular system. Believe it or not, gum disease can cause your blood pressure to soar. Don't worry, here's what you need to know to invest in your heart health through your smile.
What's the Connection to Heart Health?
The Centers for Disease Control and Prevention reports at least 50% of adults have gum disease. The infection stems from bacteria found in plaque and tartar buildup from poor oral hygiene habits. Without prompt care, it can destroy the supporting structures of your teeth, ultimately leading to tooth loss.
Besides missing teeth, people with gum disease tend to have hypertension more often than those without the infection. Research indicates the infection can cause an inflammatory response in the body, narrowing the arteries that transport your blood. Your blood pressure refers to the amount of pressure your blood puts on the artery walls. It is measured using 2 numbers:
Systolic: The higher number that measures the pressure in the arteries with each heartbeat.
Diastolic: Measures your blood pressure when your heart is at rest.
Narrowed arteries can increase your risk of high blood pressure, which can lead to a heart attack or stroke. It's normal for blood pressure to rise and fall throughout the day, such as when you're stressed or exercising. However, if it is consistently high, you may have high hypertension.
47% of adults in the U.S. have hypertension. That's roughly 1 in 2 adults, but many people don't have any symptoms until it reaches dangerous levels that can result in a major cardiovascular event, like a heart attack.
Promote Your Gum and Heart Health
You can safeguard your heart and promote a healthy smile by investing in your gums. A few simple changes to your daily routine may have a lasting impact on your oral health and cardiovascular system, such as:
Brush your teeth at least twice daily for 2 minutes.
Floss between each tooth daily.
Visit your dentist twice a year for a cleaning and checkup.
Don't smoke or drink alcohol heavily.
Use a daily mouthwash to combat oral bacteria.
If you notice any signs of early gum disease (gingivitis), like redness, swelling, or bleeding, don't wait to see your dentist. They will will diagnose the infection and create a personalized strategy to restore your gum health before it has lasting consequences for your mouth and heart.
About Dr. Hal M. Lippard
Dr. Lippard earned his dental degree at the University of Tennessee College of Dentistry before spending 4 years in the U.S. Army Dental Corps. He specializes in general dentistry and also has training in prosthodontics, periodontics, and oral surgery. Dr. Lippard has the experience and qualifications you can trust. Whether you need a cleaning and checkup, or you have symptoms of gum disease, contact our office today to schedule an appointment.