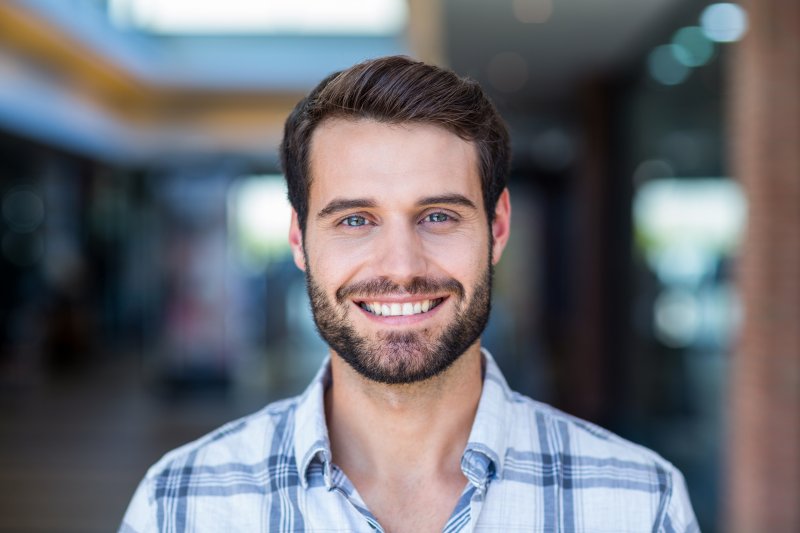 If you have misshapen teeth or they are chipped, cracked, capped, misaligned, or discolored, dental veneers may be the solution you're looking for. Made from dental-grade porcelain, these thin shells cover the front surface of a tooth and give your smile a more uniform look. Though they are built to last over 15 years, read on to learn five tips that will help you extend the lifespan of your veneers.
Tip #1: Eat Fruits and Vegetables
Fruits and vegetables like leafy spinach and sweet potatoes are full of vitamins and nutrients that are good for your teeth and bones. Additionally, when you eat crunchy fruits and vegetables like celery, apples, and carrots, they help remove food particles and plaque from your smile. This helps lessen your risk of cavities as well as veneer staining.
Tip #2: Avoid Beverages That Are High in Tannins
Drinks like coffee, red wine, and tea contain tannins, which may leave stains on your veneers over time. To prevent this from happening, be sure to consume them every once in a while instead of daily. Additionally, drink these beverages through a straw so they have less contact with your smile.
Tip #3: Brush and Floss
Brush and floss your teeth once you're done eating or drinking things that may stain your smile. This will lessen the amount of time that food particles remain in your mouth so that they're less likely to stain your teeth and veneers. Additionally, this will lessen your risk of cavities, which can cause the lifespan of your veneers to be cut short.
Tip #4: Steer Clear of Hard Foods
Hard foods like peppermints, peanut brittle, and crunchy chips can cause your veneers to become chipped, cracked, or otherwise damaged. To prevent this, eat soft foods instead. Some examples include bananas and other soft fruits, pasta, rice, chicken, fish, and mashed potatoes.
Tip #5: Visit Your Dentist
Another great way to extend the lifespan of your veneers is to visit your dentist every six months. These visits include a thorough cleaning of your teeth and around your gum line. This is done to remove buildups of plaque and tartar. Your dentist will then perform an examination of your mouth. If they discover any issues that may shorten the lifespan of your veneers, they will administer prompt treatment.
Though veneers can last well over a decade, that doesn't mean that you don't have to take good care of them. With the above tips, you can maintain a brag-worthy beam for years to come!
About the Author
Dr. Hal M. Lippard received his undergrad degree in Biology from the University of Tennessee in Knoxville. He then went on to get his Doctor of Dental Surgery at the University of Tennessee College of Dentistry in Memphis. Dr. Lippard takes pride in helping patients in the Charlottesville area learn the best ways to care for their smiles. He offers lifelike porcelain veneers to cover up flaws and give you the gorgeous grin you deserve. Call Dr. Lippard's office at (434) 293-9311 or visit his website for more information or to set up an appointment.